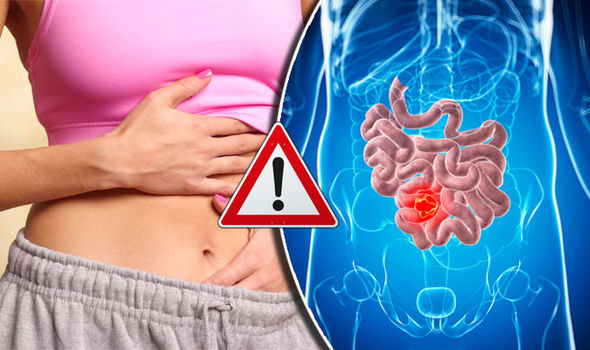 Anyone who experiences constipation will know that it's incredibly uncomfortable and can take a major toll on quality of life. Fibre supplements are commonly used by individuals with constipation, but it can be confusing as to which one to trial. Read on to find out more about fibre supplementation, which may help assist with getting everything back to moving normally again.
What is Constipation?
Clinically speaking, constipation is a gastrointestinal symptom defined by infrequent, hard stools that are difficult to pass. It is very common, with around 1 in 4 adults suffering from chronic constipation. Treatment of constipation will vary between individuals, with many struggling to find a management strategy that works for them. Through the staggering number of people affected by constipation, the importance of finding an effective treatment is evident. Fibre supplementation may form part of your treatment plan, particularly if you struggle to include adequate amounts through food sources alone.
What is Fibre?
Fibre is a type of carbohydrate that the body can't directly digest or absorb. This means that it moves through the digestive tract mostly unchanged until it reaches the large intestine. It is then either fermented by gut bacteria or excreted as waste. Increasing fibre intake can be very effective in reducing constipation. The 3 major types of fibre are:
Soluble fibre 

This helps soften and bulk up stools by increasing water retention in the large intestine.
Insoluble fibre  

This speeds up the transit of stool through the body
Resistant starch 

This type of fibre completely resists digestion and acts as a fuel source for your gut bacteria. As they feast on it, they produce short chain fatty acids, which have a beneficial anti-inflammatory effect in the body.
What fibre supplement should I take?
Psyllium husk
Based on multiple studies, psyllium (Metamucil) is one of the most successful fibre supplements to treat chronic constipation. Studies show it increased the number of weekly bowel movements to normal stool frequency at least as effectively as laxatives. Through its high water-holding capacity that is resistant to fermentation, psyllium softens stool consistency. Studies also found that longer durations of fibre supplementation correlate with a reduction in gut transit time by 18 hours. This improvement is likely due to a change in the composition of the gut microbiota. Overall, psyllium was superior and showed more comprehensive improvements compared to laxatives. After two weeks, psyllium reduced constipation in the participants more than the laxatives did, suggesting that psyllium is may be more effective over a longer period of use.

Fruit laxatives
Research suggests the effects of certain fruit laxatives were also promising, due to their high content of both soluble and insoluble fibres. In a 3 week study, prunes showed similar, if not stronger improvements in symptoms of constipation compared to psyllium. Mango was effective at improving stool evacuation and similarly beat psyllium in this category.

Partially Hydrolysed Guar Gum
Partially Hydrolysed Guar Gum, (PHGG), increases populations of beneficial gut bacteria and leads to the greatest improvements in constipation after taking it consistently for at least 2 weeks. PHGG is a soluble prebiotic fibre which is also showing promising results for it's potential benefits to immune health.
Wheat Dextrin
Wheat dextrin (Benefiber) is a soluble fibre that acts as a bulking agent. Since it is fermentable though, it can lead to a build-up of gas and contribute to abdominal pain. It has also been found to decrease stool water content, which has a constipating effect.

Inulin
Inulin is a type of prebiotic soluble fibre which is often added to foods to increase their fibre content. There isn't sufficient evidence for or against inulin in the literature, so further studies are required for it's efficacy. Inulin is very high fodmap, so many individuals do not tolerate it well.
Evidently, there is a wide range of fibre supplements available. It's important to assess which one is most appropriate for your personal needs (and tastebuds!). But the good thing is that fibre supplementation can be an accessible, affordable and promising avenue for treating chronic constipation. Increasing fibre intake from food sources is always preferable, however, supplements certainly have their place.
Is it fool proof?
In short, no – not everyone in the research studies used for this article responded to fibre supplementation and some experienced unwanted side effects from it. However, the most significant improvements were seen when at least 10g per day of fibre was consumed for a duration of 4 weeks or longer. This provided constipation relief by increasing stool frequency and by softening stools, thus reducing the severity of straining during defecation. Unfortunately, other symptoms like bloating or incomplete evacuation were not alleviated through fibre supplementation for some individuals. In some studies, increased fibre intake led to abdominal pain, especially when highly fermentable fibre was used (such as wheat bran that contains inulin-type fructans). To avoid this, it's best to increase fibre intake gradually and drink plenty of water. This highlights the importance of individualsing your constipation management, which we recommend doing so with an Accredited Practising Dietitian.
By Mia Achhorner (Student Dietitian) and Amanda Smith (APD)