12 Foods for optimal mental health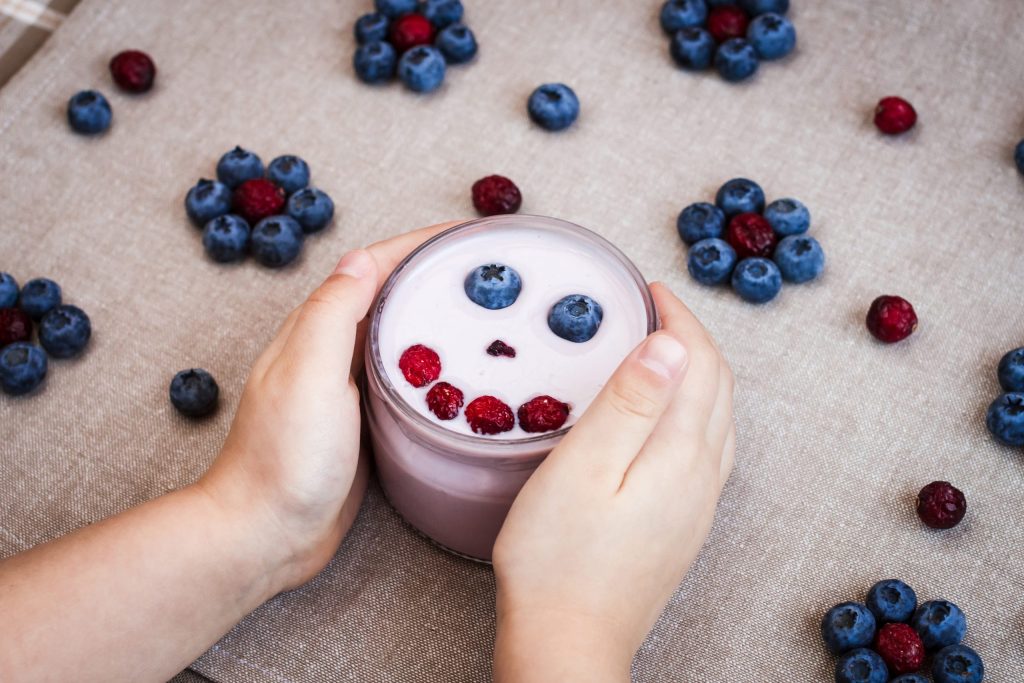 Depression and anxiety are common health conditions, with an estimated 44% of Australians aged 16-85 experiencing a mental health condition during their lifetime. Given the adverse impacts of mental illness, effective management is incredibly important.
Did you know, that diet and gut health also play a role in mental health? An exciting, emerging area of research is focused on the impact of diet on the gut microbiome (bacteria). Our gut health appears to play a key role in our mental health, via a communication pathway known as the gut-brain-axis. This connection explains, in part, why gut issues and mental health conditions commonly coincide. A Mediterranean dietary pattern – rich in plant foods, healthy fats, and polyphenols (antioxidants) – has been linked to a more diverse gut microbiome and better mental health. The Smiles Trial demonstrated this, with 32% of study participants meeting the criteria for remission of major depression after following a modified Mediterranean diet for 3 months.
Top 12 Foods:
Here are our top 12 foods to include to support mental health. Note that diversity is still key, and we want to aim for >30 plants foods per week for optimal gut health. However, the below foods may be particularly beneficial to include within those 30 plant foods for optimising mental health.
1. Chickpeas
Along with other legumes such as lentils and beans, chickpeas are wonderfully rich sources of dietary fibre, which plays a key role in increasing bacterial diversity and beneficial bacteria within the gut microbiome.
2. Blueberries
A potent source of polyphenols, particularly anthocyanins, blueberries have been found to benefit both mood and cognition. 1 cup blueberries has been shown to improve short-term memory and mood 2-6 hours post-consumption.
3. Extra-virgin Olive Oil
A cornerstone of the Mediterranean diet, extra-virgin olive oil is a wonderful source of healthy fats and polyphenols, which increase numbers of beneficial bacterial species including Lactobacillus and Bifidobacterium, and impart a prebiotic-like effect, respectively.
4. Kimchi
Another fermented favourite, kimchi – similar to sauerkraut – delivers beneficial microbes such as Bifidobacterium directly to the gut microbiome.
5. Tempeh
Made from fermented soybeans, tempeh is an incredibly rich source of nutrients that can benefit mental health. Tempeh is fermented and high in fibre, so it can increase the number of beneficial bacteria (and their metabolites) in the gut.
6. Ocean Trout
Ocean trout and other varieties of oily fish (such as salmon) are rich in essential omega-3 fatty acids, which have strong anti-inflammatory benefits, important for supporting both gut and brain function. Omega-3s have also been found to increase populations of beneficial bacteria that produce short-chain fatty acids, that support a healthy stress response, memory, cognition and mood.
7. Apples
Apples contain pectin, a prebiotic dietary fibre that selectively supports the growth and activity of beneficial bacteria within the gut.
8. Pepitas
Pepitas (pumpkin seeds) contain tryptophan, an essential amino acid that the body cannot produce on its own and must therefore come from food. Tryptophan is critically involved in the production of serotonin, a neurotransmitter supporting mood, sleep and cognition that is often targeted via medication to treat depression. Pepitas also contain zinc, which has been found to be more commonly deficient in individuals with depression.
9. Cashews
Cashews are another rich source of tryptophan, and – along with other nuts – commonly feature as part of a Mediterranean dietary pattern. Containing dietary fibre, healthy fats and antioxidants, nuts have been found to influence the number of beneficial bacteria in the gut.
10. Kale
Like many other green leafy vegetables, kale contains several nutrients that have been found to be low in individuals with depression including magnesium, vitamin B6 and folate.
11. Eggs
Eggs are incredibly nutrient-dense; notably, they contain amino acids leucine and choline, both of which support healthy brain and nervous system function, as well as tryptophan. Anxiety and mood disorders such as depression are associated with a deficient intake of vitamin D, which is also found in eggs in small amounts.
12. Paprika
Spices such as paprika are rich in polyphenols, which are considered neuroprotective due to their antioxidant and anti-inflammatory actions; emerging studies also report an inverse association between polyphenol consumption and rates of depression. Paprika also contains beta-carotene, a precursor of vitamin A, deficiencies of which are linked with unfavourable changes in the gut microbiota.
Tell us, which foods boost your mood?
For expert, personalised dietary advice for optimal mental health, book your first appointment with one of our wonderful accredited practising dietitians today.
References:
Bear, T. L. K., Dalziel, J. E., Coad, J., Roy, N. C., Butts, C. A., & Gopal, P. K. (2020). The role of the gut microbiota in dietary interventions for depression and anxiety. Advances in Nutrition, 11(4), 890-907. https://doi.org/10.1093/advances/nmaa016
Berding, K., Vlckova, K., Marx, W., Schellekens, H., Stanton, C., Clarke, G., Jacka, F., Dinan, T. G., & Cryan, J. F. (2021). Diet and the microbiota-gut-brain axis: Sowing the seeds of good mental health. Advances in Nutrition,12(4), 1239-1285. https://doi.org/10.1093/advances/nmaa181
Food Standards Australia and New Zealand. (2021). Australian food composition database. Accessed March 9, 2023, at https://www.foodstandards.gov.au/science/monitoringnutrients/afcd/Pages/nutrientssearch.aspx
Paxton, F. (2015). Foundations of naturopathic nutrition: A comprehensive guide to essential nutrients and nutritional bioactives. Routledge.
Travica, N., D'Cunha, N.M., Naumovski, N., Kent, K., Mellor, D.D., Firth, J., Georgousopoulou, E.N., Dean, O.M., Loughman, A., Jacka, F. and Marx, W., 2020. The effect of blueberry interventions on cognitive performance and mood: A systematic review of randomized controlled trials. Brain, behavior, and immunity, 85, pp.96-105.
Stock Image,